How Fast You Can Go Depends Only On How Much You Want To Spend
- Maiko Saravia, Myrtle Beach Performance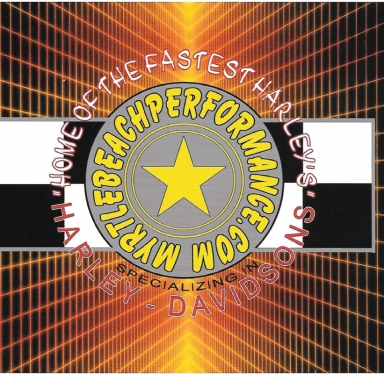 What we do ...
For those of you looking to add some bah-zinga to your ride, you've come to the right place.
No more sugar coated candy ass paint jobs. Those are for the pansies. We don't do "whale fins". Not us, no way. We don't think normal.
Not just simple paints jobs, dent repairs or tuning, but full performance modifications. Whether it's OEM parts you want, or aftermarket parts, we have access to it all. We can custom fabricate any parts needed. Custom wheels, body kits, suspension, exhausts and full-on audio systems to name just a few.
Why stick with plain jane ol' crap? We can add the juice, the flare, and the pow that makes your ride stand out. If you want to be a sheep, go join a farm. If you want to be the leader of a pack, then you gotta step up. Life is way too short to be a zero.
"HOME OF THE FASTEST HARLEY'S"
Custom paint and graphics
Stunning design
You pick the paint color, you pick the design. Whether it's a crazy clown (everyone hates clowns), or a picture of your sweet thang, we can make it happen.
Turn your photo to graphics
Amazing results
Do you have a photo, or just an idea of what graphics you want on your ride? Let us know and our artists will work with you to bring it to life.
Designed by you
To your preferences
Our designers and technicians will work hard to make your vision come true. Need a few ideas? We can help there too.
Feel free to contact us at any time.
We're standing by to service your needs.
Providing quality service at reasonable prices.
Mon - Fri

8:00 AM - 6:00 PM

Saturday

8:00 AM - 5:00 PM

Sunday

Closed

Holiday

Closed
Contact us today
There is always time to talk, call us at
(843) 333-8421
or
It's that easy!
User
Review
These guys were amazing... I didn't think it was possible to restore my bike to a pristine condition, but they did it!
Conveniently located in the heart of Surfside Beach, SC
715 15th Ave South Unit F Surfside Beach, SC 29575